Season 2014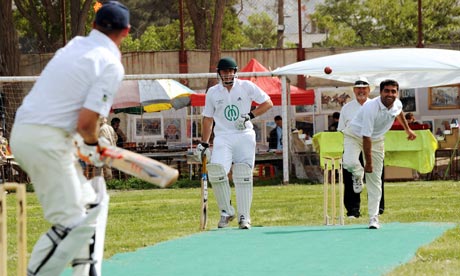 Welcome to Cossonay, home to the best Cricket Club in Switzerland!
The sun has come out and the 2014 season is in full swing.  If you are interested in coming along, and whether you are a beginner or a more experienced player, we would be pleased to welcome you. 
Adults  (Swiss League Cricket)

Adult training: 18:00 to 21:00 (Mondays and Wednesdays, May to September 2014 - happening now!)

Adult matches on Sundays

 
Juniors

 (Under 11s, Under 13s, Under 15s)

Junior training: 09:30 to 12:00 (Sundays, May to September 2014 - happening now!)

Outdoor training for 2014 has started. Get the kids out!

Junior matches on Saturdays
The cricket ground is located 18 km from Lausanne (View Map ) with a dedicated cricket field including artificial wicket, together with a practice strip & cage. We also have an indoor net facility including a bowling machine in the centre of the village.
During summer 2014, our facilities will be further enhanced with the addition of a new cricket pavilion.
We pride ourselves on being a friendly club enjoying an excellent relationship with the local community.  So why not come along and see us –  to play, watch, umpire or score! 
We look forward to welcoming you. If you have any questions please contact us and we'll get back to you without delay.
Best wishes from all at Cossonay Cricket Club.